Infrastructure to the Hotel Management
Migrations are only the beginning when it comes to your business taking advantage of the cloud. Whatever your business case may be, we'll help define your cloud roadmap, plan and execute your migration to the cloud, then work with you to take advantage of your new cloud-based solutions.
Your business-critical applications and databases may need operational support, re-platforming or re-architecting. Or you may be working with difficult data and analytics use cases, with massive data volumes, many data pipelines, or complex environments. Regardless of your reason to migrating to the cloud, our wide range of expertise means you have access to support before, during and after your cloud migration.
Cloud migrations take many paths. You may migrate line-of-business applications such as moving QuickBooks from a server-based version to the cloud version. The most popular migration businesses are taking advantage of is Microsoft 365. Businesses are moving their on-premises Microsoft environment including email, Office, SharePoint, and all its data, to a new cloud model known as the Modern Desktop.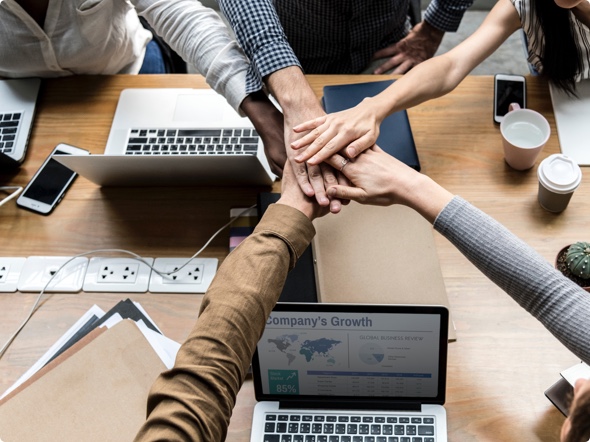 The steps or processes an enterprise follows during a cloud migration vary based on factors such as the type of migration it wants to perform and the specific resources it wants to move. That said, common elements of a cloud migration strategy include evaluating performance and security requirements, choosing a cloud provider, calculating costs and making any necessary organizational changes.
Common challenges an enterprise faces during a cloud migration include interoperability, data and application portability, data integrity and security, and business continuity. Without proper planning, a migration could negatively affect workload performance and lead to higher IT costs – thereby negating some of the main benefits of cloud computing.
Businesses who have in-house or custom developed applications might be looking at re-platforming or Platform-as-a-Service (PaaS). Most businesses can significantly reduce the costs and complexity of a custom application while enhancing capabilities by leveraging PaaS. While this requires significant upfront effort to evaluate the existing application(s), design, and thorough testing, the pay-off can be significant.
We provide the professional services needed to evaluate the line-of-business applications you are considering, migrating, migrate packaged software applications from on-premises hardware to IaaS, and work with you to identify those custom applications that could see significant enhancements by moving to a PaaS environment.
Other businesses may be looking to assess their on-premises applications for SaaS alternatives. Today, most off-the-shelf applications purchased are likely to be hosted on a server in the cloud or Infrastructure-as-a-Service (IaaS). Known as a "lift and shift", this migration evaluates how best to optimize app performance once in the cloud, understand associated costs, and ensure the effectiveness of the security measures in the IaaS environment.