In the ever-evolving landscape of online business, staying ahead of the curve is crucial for sustained success. As we step into 2024, one platform that continues to play a pivotal role in connecting businesses with local customers is Google My Business (GMB). This comprehensive guide will walk you through effective strategies to leverage GMB for customer acquisition, along with a detailed FAQ section to address common queries related to business promotion on Google.
Optimizing Your Google My Business Profile for Success
Complete and Verify Your Profile: The Foundation of Visibility
Before diving into advanced strategies, ensure your GMB profile is complete and verified. A verified and detailed profile not only instills trust in potential customers but also improves your local search ranking. Provide accurate business information, including your address, phone number, website, and business hours.
Use High-Quality Visuals: A Picture is Worth a Thousand Clicks
Visual appeal matters in the online realm. Add high-quality images that showcase your products, services, and the personality of your business. A well-curated gallery can significantly enhance user engagement and make your profile stand out.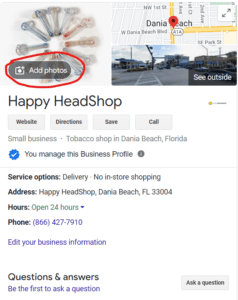 Craft a Compelling Business Description: Tell Your Story
Take advantage of the business description section to convey your brand's story and value proposition. Keep it concise, informative, and customer-centric. Highlight what makes your business unique and why customers should choose you.
Encourage Customer Reviews: The Power of Social Proof
Positive reviews can be a game-changer. Encourage satisfied customers to leave reviews on your GMB profile. Respond to reviews, both positive and negative, to show that you value customer feedback. A robust review profile not only attracts more customers but also boosts your local search ranking.
Strategies for Customer Acquisition in 2024
Leverage Google Posts: Engage Your Audience with Timely Updates
Google Posts allows you to share timely updates, offers, and events directly on your GMB profile. Keep your audience engaged by regularly posting updates. This feature not only keeps your business relevant but also enhances your visibility on Google.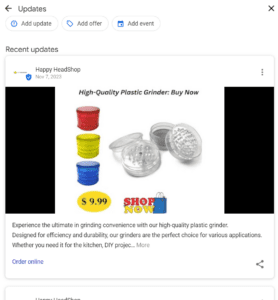 Utilize GMB Messaging: Foster Direct Customer Communication
GMB's messaging feature enables direct communication with customers. Promptly respond to inquiries, address concerns, and provide valuable information. This personal touch can build trust and positively impact your business reputation.
Implement Local SEO Strategies: Dominate Local Searches
Optimize your GMB profile for local search by incorporating relevant keywords, updating business categories, and geo-tagging your images. Local SEO is essential for ensuring your business appears in local search results when potential customers are looking for products or services like yours.
Run Google My Business Ads: Boost Visibility with Paid Promotion
Consider running Google My Business Ads to enhance your visibility among potential customers. These ads appear in prominent positions in local search results and can give your business a competitive edge. If you don't have enough time or you want an expert to do it for you. Then, you should look for the best digital marketing agency to handle your local business promotions for you.
FAQ: Your Burning Questions on Google My Business and Business Promotion
Q1: How do I verify my Google My Business profile?
A: Verification is a crucial step in gaining the full benefits of GMB. After creating your profile, Google will typically send a verification code to your business address. Follow the instructions in the verification email or postcard to complete the process.
Q2: Can I edit my business information after verification?
A: Yes, you can edit and update your business information at any time. Simply log in to your GMB dashboard, locate the information you wish to change, and make the necessary edits.
Q3: Why are customer reviews important for my business?
A: Customer reviews serve as social proof and can influence potential customers' decisions. Positive reviews build trust, while negative reviews provide an opportunity to address concerns publicly and showcase your commitment to customer satisfaction.
Q4: How often should I update my Google Posts?
A: Regular updates keep your audience engaged. Aim to post updates at least once a week. Timely and relevant content will not only inform your audience but also contribute to improved search visibility.
Q5: Are Google My Business Ads worth the investment?
A: Google My Business Ads can be highly effective in boosting visibility and attracting customers. Consider running ads, especially during promotions or peak business seasons, to maximize their impact.
Conclusion: Elevate Your Business with Google My Business in 2024
As we navigate the challenges and opportunities of the digital age, Google My Business remains an indispensable tool for businesses seeking to attract local customers. By optimizing your profile, implementing strategic approaches, and staying updated on the latest features, you can position your business for success in 2024 and beyond. Start today and unlock the full potential of Google My Business to drive customer acquisition and foster business growth.